Hat Blocks
A hat block, also known as a hat form or bashing block, is a wooden block carved into the shape of a hat by a craftsman known as a block shaper. They are used by hat makers or milliners to produce a hat.
Hat Block wood
Hat blocks are made from wood and here's a few we have identified.
Hat Blocking Accessories
Hat Block Stand
A Hat Block can be supported by a Block Stand.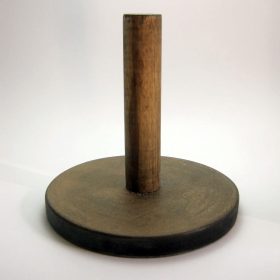 Blocking Spring
A Blocking Spring is a useful tool to enable you to block a crown more easily with fewer pins and in less time than using pins alone. They are particularly helpful when blocking Sinamay. The Blocking Springs helps hold the squares in the correct position on the block while you pull, pin and distribute the material. Blocking Springs come in all sizes for different sized Crown Blocks.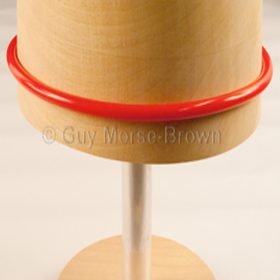 Blocking Pins
A modern Blocking Pin has large plastic head to make it easy to push and pull out again. Blocking Pins are usually the same gauge as dressmaker's pins and bend rather than snap.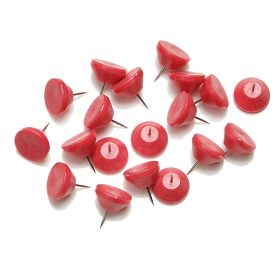 Pin Pushers
Pin Pushers are a handy tool for the hat maker for blocking. A dressmaker's pin is dropped head first into the metal tube with a magnet at the bottom holding the pin firmly. Dressmaker's pins are hard to press into wooden blocks by hand and the Pin Pusher allows you to easily push them in without the need for a thimble.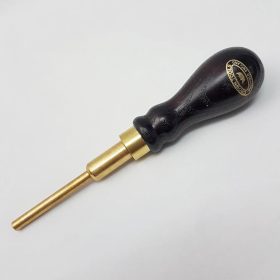 Hat Stretcher
A Hat Stretcher efficiently stretches a hat. The two halves of the split block are controlled by a twin screw mechanism ensuring they remain parallel. A scale shows the hat size in inches or centimetres. Various sizes are available.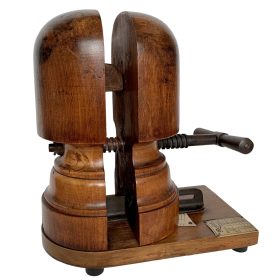 Stretcher Block
A Stretcher Block stretches a brim's headsize during hat production. The blocked brim is pulled over the Stretcher Block and pulled down to the size required.
Ribbon Board
A Ribbon Board shapes wide petersham or bias fabric to fit round the edge of a brim without wrinkling.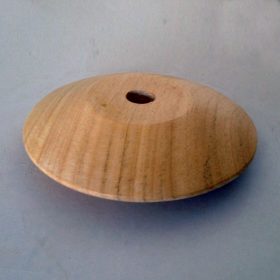 Millinery knife
Also known as a corset stay, it resembles a flattened wire spring and is used for taking a blocked crown or brim off a hat block after stiffening and drying. The smooth ends will not damage the hat fabric. Corset Stays bend in all directions yet remain stiff so can be inserted between cling film between the block and the hat fabric. Movement up and down loosens it to enable removal of the blocked shape.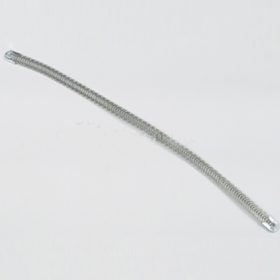 Types of Hat Block
Crown Block
Brim Block
Cloche Block
Fascinator Block
Alternatives
Hat Shapers are a modern alternative to traditional Hat Blocks. Hat Shapers are plastic resists for hand felting popular hat designs of which many are available.
Hat Block Video