Traditional Arab headdress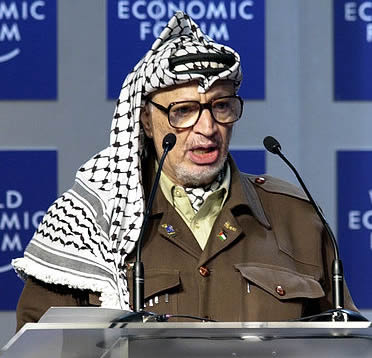 The Kufiya is also known as a or keffiyeh, ghutrah, ḥaṭṭah, mashadah, shemagh or in Persian chafiye Turkish puşi and Hebrew kaffiyah, is a traditional Arab headdress fashioned from a square, usually cotton, scarf. It is typically worn by Arab men, as well as some Kurds.
The Kufiya is commonly found in arid regions to provide protection from the direct sun exposure, as well to protect the mouth and eyes from blown dust and sand. Its distinctive woven check pattern may have originated in an ancient Mesopotamian representation of either fishing nets or ears of grain.
The Hirbawi Textile Factory, located in the West Bank city of Hebron, is the last factory in the Palestinian territories to produce the original Kufiya.
Other names for the Kufiya
Keffiyeh
Ghutrah
Haṭṭah
Mashadah
Shemagh
Chafiye
Puşi
Kaffiyah
Famous Keffiyeh wearers