Made famous by Sherlock Holmes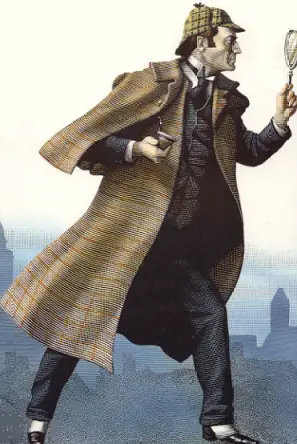 A deerstalker is a type of hat that is typically worn in rural areas, often for hunting, especially deer stalking.
Because of the hat's popular association with Sir Arthur Conan Doyle's Sherlock Holmes, it is also a stereotypical hat of a detective.
Famous Deerstalker wearers
Sherlock Holmes
Basil Brush
Racing Pundit John McCririck
Deerstalker fancy dress ideas
Deerstalker fancy dress hats are available online at cheap prices.
Sherlock Holmes
Detective
Deer Hunter
Racing Pundit
Basil Brush